29 - Alternative side-by-side with form
Belimo 101
Classroom Course
Belimo 101 is a 1-day workshop that provides valuable hands-on training and instruction to those working with Belimo actuators, valves, and sensors. Topics include how to wire an actuator, calculate the Cv rating for a valve, and the importance of sensors in an HVAC system.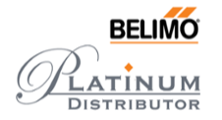 Type
Technical classroom course
Language
Courses given outside Quebec Province are in English and courses given in Quebec Province are in French.
29 - Alternative side-by-side with form
09 - Slider - Product Listing Technical trainings
To learn or update your knowledge, attend our technical training classes on various topics.

It's also a smart way to spend your budget on workforce training.

See here our training courses offered and their respective schedules for each of our regions served.